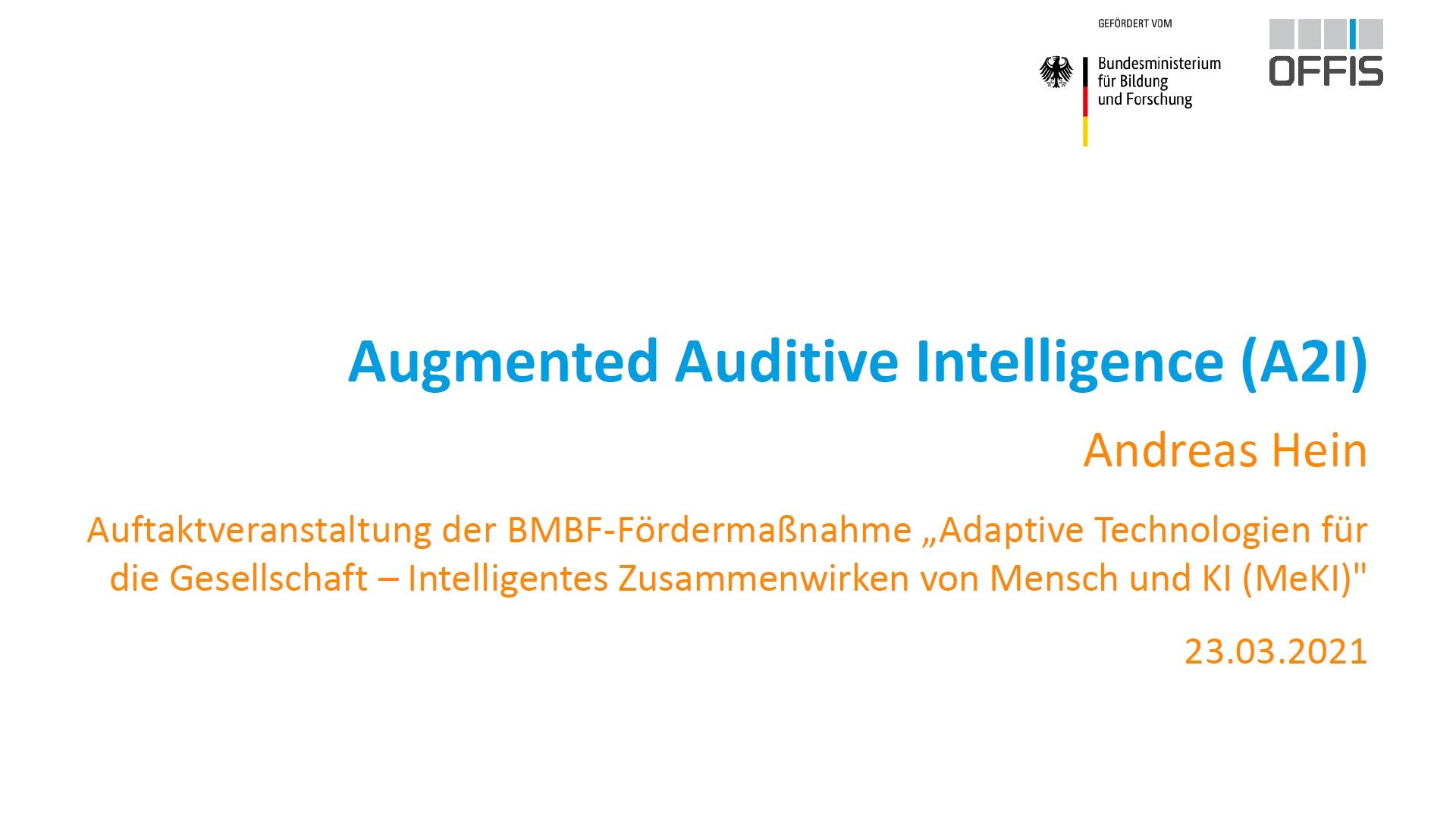 On March 23, 2021, the kick-off meeting of the BMBF funding line 'Adaptive Technologies for Society – Intelligent Interaction of Humans and AI (MeKI)' took place under the leadership of the project management organization VDI/VDE-IT.
All nine projects of the funding line introduced themselves to each other, with the A2I project being presented by project coordinator Prof. Dr.-Ing. Andreas Hein. Subsequently, the topics "cross-partner information exchange", "evaluation and user integration under current conditions" and "current regulations for artificial intelligence" were discussed in three parallel workshops.
An overview of all projects in the MeKI funding line can be found at https://www.interaktive-technologien.de/foerderung/bekanntmachungen/meki.
Download: A2I presentation (german, PDF, 1 MB)